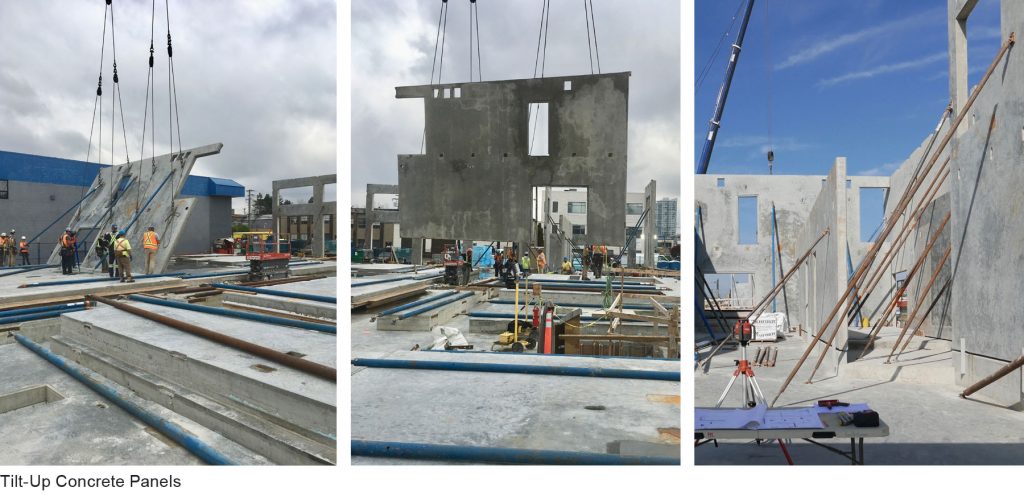 The new BCEHS Buller Ambulance Centre is located in the Royal Oak area in Burnaby at Buller Avenue and Waltham Avenue, its close proximity to Kingsway would contribute to improved emergency response times in this part of the city. The new facility would relocate and consolidate two former ambulance stations in Vancouver and New Westminster, as well as a Special Operations / Emergency Operations facility in North Delta.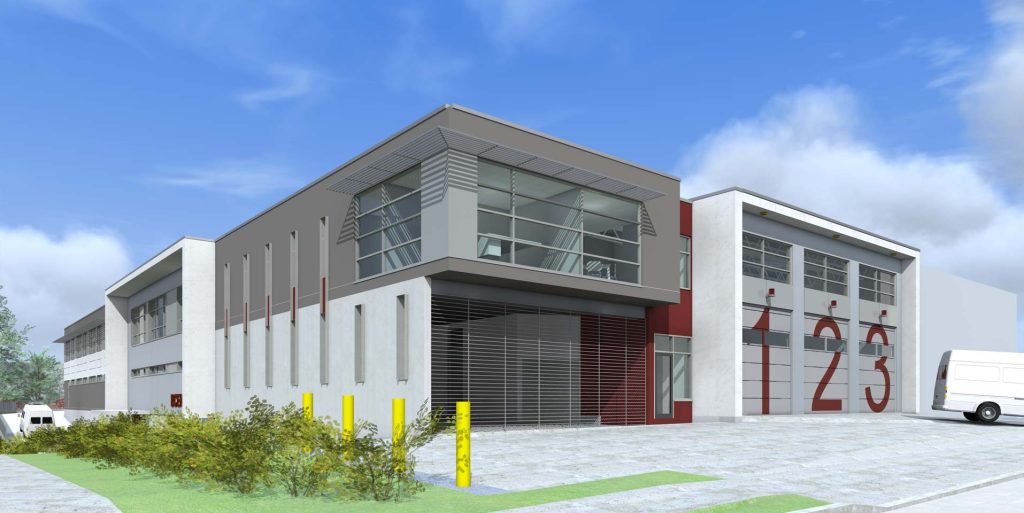 The Buller Ambulance Centre uses Tilt-Up concrete wall construction (also called tilt-wall construction); cast flat, they are raised into position and braced, then fastened to each other and the roof structure. This method has benefits such as speed of construction, energy efficiency, cost benefits, strength, and durability.
The building consists of a single level underground parking structure for 39 vehicles and special operations equipment; a main level with 18 emergency response ambulances with storage and restocking facilities; an upper floor with administrative offices for emergency response operations; and will accommodate approximately 25 to 30 staff members and crew.
The Centre will also function as an ambulance dispatch station for the South Burnaby area, as well as the regional headquarters for catastrophic event and special operations centre serving large events in the Lower Mainland. This facility is designed as a post-disaster building.