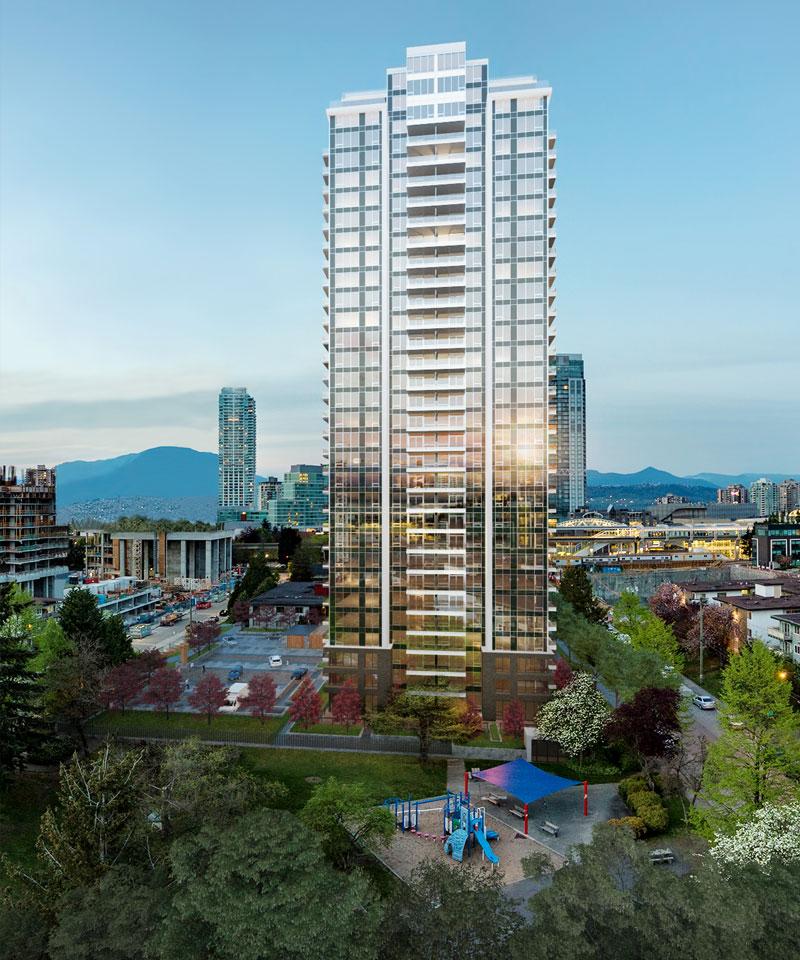 The proposed Maywood On The Park is a transit-oriented development, with the site being located less than a two minute walk from Metrotown SkyTrain Station in Burnaby. The site's most attractive adjacency is Maywood Park, which will see an expansion with this project. 298 new homes in a 32-storey "tower in the park" will accommodate a significant share of Burnaby's population growth as prescribed in the Metrotown Downtown Plan.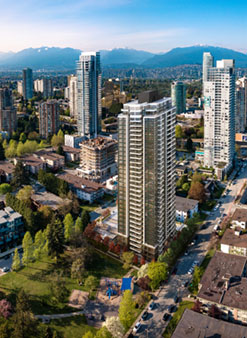 Studio and 1-bedroom homes, maximize affordability and cater to local, working residents while a significant number of large 2-bed and 3-bed homes with balconies to cater to young families and downsizing residents. Amenities include a lounge area with kitchen, outdoor seating areas with barbecue, and a fully equipped gym.
The building seeks a quiet stance as a backdrop against the park. Simple glazing patterns with accent window-wall spandrel glazing are gathered between vertical structural elements configured to accentuate the verticality. A deep and substantial brick base and landscape elements create an emphatic foundation for the building. Building materials and colors are intended to complement the "tower in the park" concept by using natural and sometimes weathering materials.
Construction is estimated to start in 2019.